Online guided tour Vincent Van Gogh

There is no artist in the world who has given us such a great insight into his work, life and spirit as Vincent van Gogh. He made almost 900 paintings, 1200 drawings and wrote about 860 letters. The letters provide us an unique insight into the development of the restless, fascinating and learning spirit of Vincent van Gogh.
In a stimulating and inspiring online guided tour of 2 hours, I'll show you his brown-dark period of the Netherlands. To the light and colorful paintings of his time in Paris and his most beautiful works like 'The Sunflowers' he made in Arles, South of France. Along the 'Almondblossoms' of the institute in Saint Remy and the impressive 'Wheatfields with Crows' from Auvers sur Oise where he eventually died. I tell you all the anecdotes, Japanese inlfuences, hidden gems and background stories about Vincent and his work.
After this tour you'll have a different view at his work and life than before and you'll understand why he became so famous.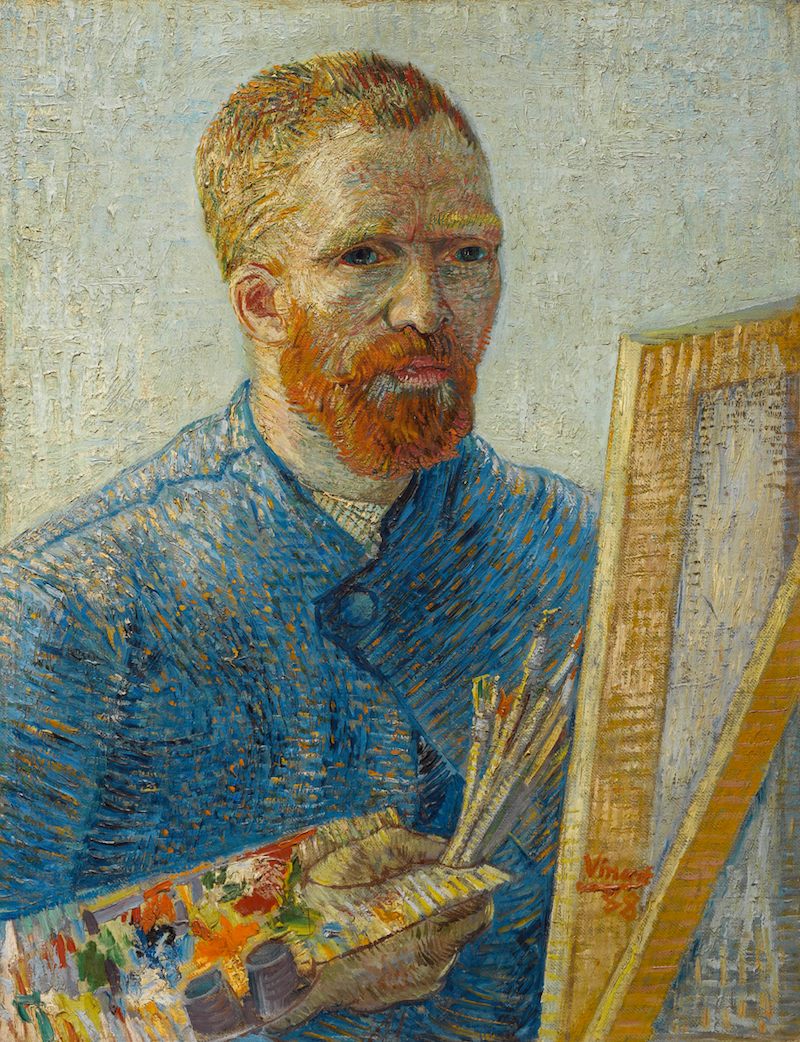 Online guided tour Golden Women
Golden Women is a unique art college about female artists, clients and mediators from the 17th century. Finally, these powerful women are getting the attention they deserve. New research indicates that the influence of women on the art market of the 17th century was many times greater than previously thought. By artists, but also by major clients such as Amalia van Solms and intermediaries such as Hendrikje Stoffels.
In this tour I will show you which works of art were made by Rachel Ruysch and Judith Leyster, among others. Under what circumstances women had to work and yet were successful. Works of art that managed to acquire international fame. The subject is very topical because the Rijksmuseum has placed three paintings of women in the Hall of Fame for the first time in its history!
In short, a fascinating art lecture that broadens your view and deepens your mind.
Gerard & Gesina ter Borch
Memorie portrait Moses ter Borch (1667)
Maria van Oosterwijck
Vanitas still life (1668)
Amalia van Solms
Gerard van Honthorst  (1647)
Online guide tour Caravaggio – Bernini

Around 1600, two young, rebellious artists appeared in Rome: Caravaggio & Bernini. They made works of art that were all very different from before. Caravaggio used lifelike models straight from the pub. Just painted saints with dirty feet with lots of light/dark contrasts or just showed a headless Goliath. He managed to hit the spectators!
Just like Bernini with his lifelike images. Not cold or dead marble, but his statues seemed to come to life every moment. The artworks created great emotions and that was exactly what the Catholic Church needed and is what this exhibition is about. Radical innovations in art through different emotions like love, movement, passion, vibrancy and horror. This online tour is a really nice image and lecture about the Baroque from Rome. Too beautiful to miss.
Bernini
Extase van St. Theresia (1647)
Caravaggio
Extase St. Franciscus (1595)
Online guided tour Rembrandt & Vermeer – Quest of two genius.

Rembrandt and Vermeer are the most famous Dutch painters of the 17th century and their  method and development are fascinating. It is amazing that Rembrandt who started painting seriously at the age of 15 became one of the world's greatest artists?
In this online tour I'll show you what kind of artistic conditions Rembrandt & Vermeer started. How Rembrandt transformed in a very short time into a genius etcher, draftsman and painter. His self-portraits, landscapes and all other masterpieces are all covered. We also look at his sources of inspiration, his friendships with colleagues and conflicts with his clients.
Like many other artists, Rembrandt had an artistic crisis after making the masterpiece the Night Watch. I'll show you how he solved this problem by etching and drawing in very different manners and attempts. You'll understand the Late Rembrandt with the works of the Night Watch, such as the Syndics and the Jewish Bride, much better. After this tour you'll have a really different view of life and work Rembrandt than before.